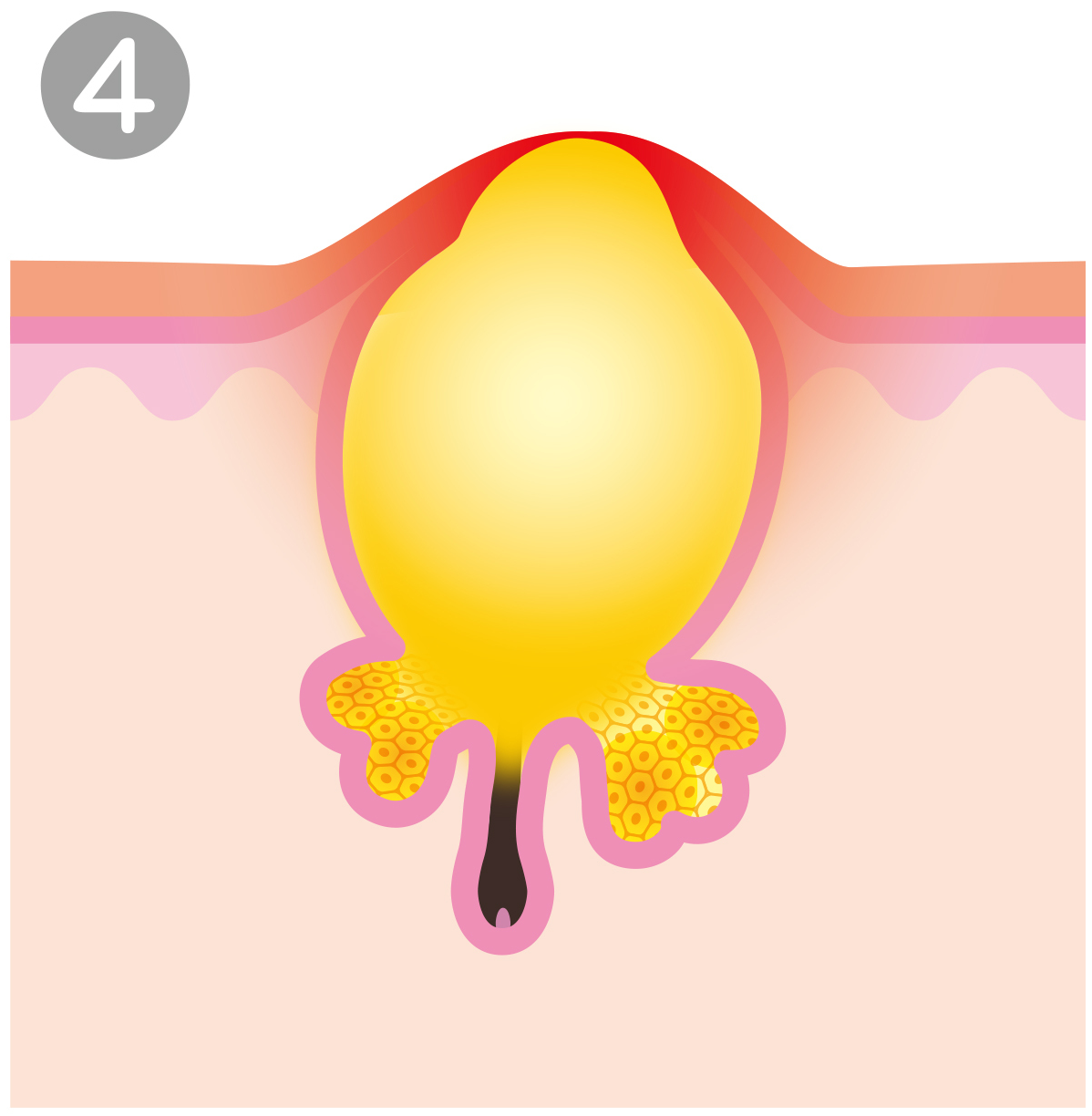 Oil glands pour oil into the follicle, beneath the bottleneck, causing the pore to expand until it ruptures.
Inflammation and Bacteria
Inflammation: Immune cells congregate around hair follicles causing redness and scarring.
Bacteria: Bacteria live deep in pores and contribute to inflammation when they begin to feed on the cells trapped in the pores.